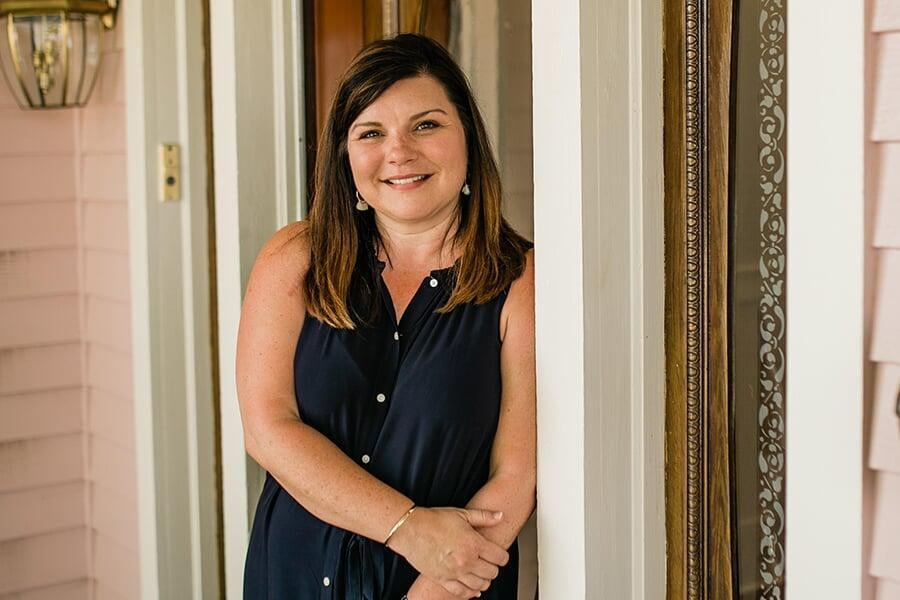 LEAH LANDRY –

TKT Life Coach, HeartMath



Leah Landry has been married to James for 20 years. They have two children, both teenagers. She earned a Bachelor of Arts degree from the University of Louisiana at Lafayette in 2000, and returned to UL to obtain her Teaching Certification in Secondary English Education. She taught students in Junior High School for 8 years and stayed in the school system for another two years in administration. Leah left her career in education after an accident that left her dependent on her family and friends for almost a year. During this time of physical recovery, she lost her sense of self and her sense of purpose. Realizing that she needed more, and wanting to be a better example for her children, she began the journey of rediscovering her passions and redefining her purpose. She completed the The Kitchen Table Life Coaching Certification Program, where she gained a greater understanding of how the mind, the brain, and the heart work together. This insight inspired her to continue her education to help herself and others.
Today, she uses advanced coaching methods, like applied kinesiology, aka muscle testing, Enneagram work (https://www.enneagraminstitute.com/), as well as, HeartMath Coherence and Emotion Code to release trapped emotions, clear negative thought patterns to get past blocks in life and reach your goals. She is in training to be an Add Heart Facilitator (https://www.heartmath.org/) and Emotion Code Certified Practitioner (https://discoverhealing.com/). Leah is also navigating the world of business ownership, overcoming limiting beliefs and self-doubt, constantly seeking organizational and time-management strategies, and living her life fully, even though it's not always perfect. She is the owner of the 1913 House, which is a historic landmark on St. Peter Street in Carencro, Louisiana. The house was recently restored back to its original magnificence by James and Leah Landry, who wanted to revitalize the beautiful home for the community to be able to enjoy a central gathering place. The 1913 House can be utilized for small events, art exhibits, meetings, or even for a simple cup of coffee among friends, as well as, a life coaching space for Leah's clients. https://www.the1913house.com/
Leah brings to the table a compassionate ear, an ability to challenge negative self-talk, and encouraging support to help you become the best version of yourself. Leah is passionate about getting past the fear of failure and self-doubt. She is always on the search for connection and meaningful relationship with herself, God and others; but, rocking on porches, warm cups of coffee, art, music, and exploring new places are what fill her cup.